Female Blackburnian Warbler: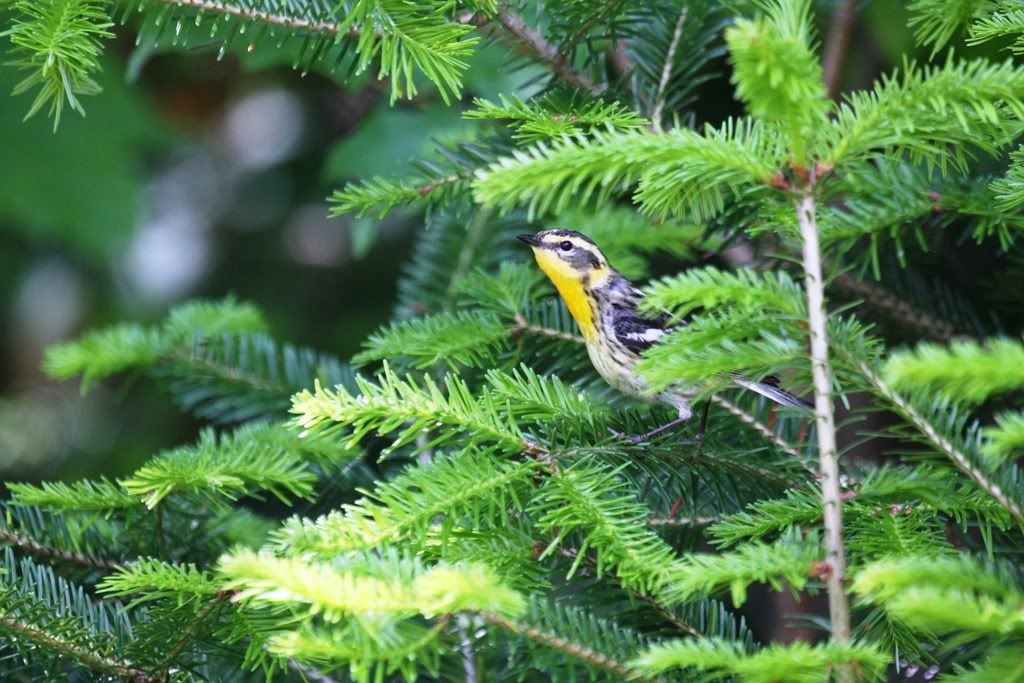 So I usually don't go on about unsuccessful birding trips (it's just not as fun to talk about them :)), but that is a big part of it and I think what truly makes Birding so special. You can have 10 Billion dollars but you aren't going to pay a bird to show up for you. The misses make the "gets" that much sweeter. So yes back to Maine. We decided it might be worth 16 hours of driving (8 each way) to go and try to see some of the Boreal species found in northern Maine. There also was the opportunity to see the only truly endemic bird of the Northeast, the
Bicknell's Thrush
. So with visions of Boreal Chickadees, Grey Jays, Spruce Grouse, and Black-backed Woodpeckers in our heads we headed off. Fast forward 16 hours and a whole lot of walking and none of the birds mentioned above made and appearance except…for the Bicknell's Thrush. We briefly saw and heard a single bird who sat singing wonderfully off the side of the Appalachian Trail (Unfortunately, not in the open enough for a picture :() on Route 4 near Rangeley Maine. What a beautifully long melody! Though we missed the area's specialty birds we did see many
Blackburnian Warblers
,
Black-throated Blue Warblers
and
Black-throated Green Warblers
and 2 Moose! (Its not Mooses is it? :)) Above is a picture of a beautiful female Blackburnian Warbler and below is our friend the Moose.
Moose in Maine:
---