Prothonotary Warbler:
Cape May is one of the truly special birding locations in New Jersey and Jeanette and I got to spend a week enjoying it. Some inclement weather (a Nor'easter blowing 70mph winds and heavy rain) didn't dampen our spirits and we birded through most of it determined to get the most out of our time there. Mornings at Higbee and trips to Belleplain and Heislerville filled in when we weren't at some of the great local spots like the Meadows, Villas, Beanery and Point State Park. Although we weren't an "official" team we gave the personal "big day" thing a try and saw 105 species on World Series day in Cape May county. We also did okay with some new birds for us like
White-winged Dove
and
Iceland Gull
and had 25 species of warbler with great looks at
Cape May Warbler
,
Hooded Warbler
,
Prothonotary Warbler
,
Worm-eating Warbler
 and
Wilson's Warbler
. It was also great to see some of the local birding faces again and share birding stories since the last time we met. Cape May is truly a "magical" place and we felt lucky to find it within our borders.
Indigo Bunting:
Hooded Warbler:
Wilson's Warbler:
Iceland Gull: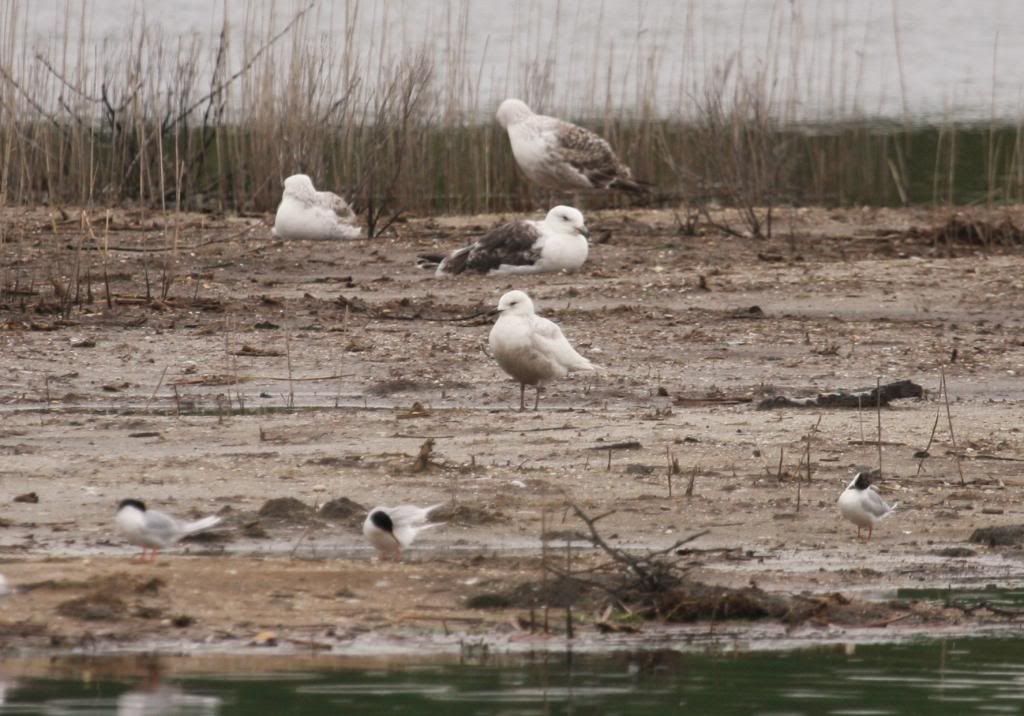 Shorebird Banding!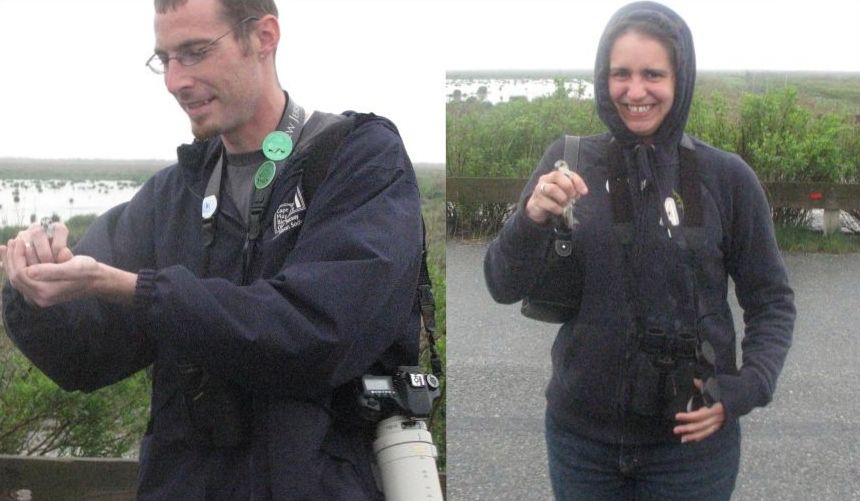 ---